Why Choose Us?
Diverse Destinations
Destination that absolutely rocks in terms of diversity of flora and fauna and number of activities you can engage in, look no further than us.
Value for Money
T3 Tourism provides the best value for money tours that you can enjoy with your family, friends, colleague.
Beautiful Places
Visit the most beautiful places.
Fast Booking
We are booking any tour in 3 easy steps. Leading brand in tourism industry.
Support Team
Our travel consultants are professional, friendly, and experienced.
Passionate Travel
Luxury travel concierge service for individuals, couples etc.
Find a Tour by
DESTINATION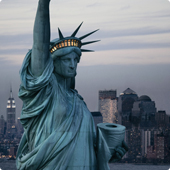 America
Statue of Liberty